The Fortress
Power

Advantage
Easy to Install
Installed by our specialists in only one hour, we can get your battery up and running immediately
Lowest Cost Per Cycle
Competitively priced and easy to install with high round-trip efficiency
Consistent Reliability
The advanced Lithium Ferro Phosphate (LFP) technology operates a wider temperature range to provide the most dependable performance.
Superior Safety
Your family's safety is our number one priority, that's why we use the safest lithium technology and apply the highest manufacturing standards.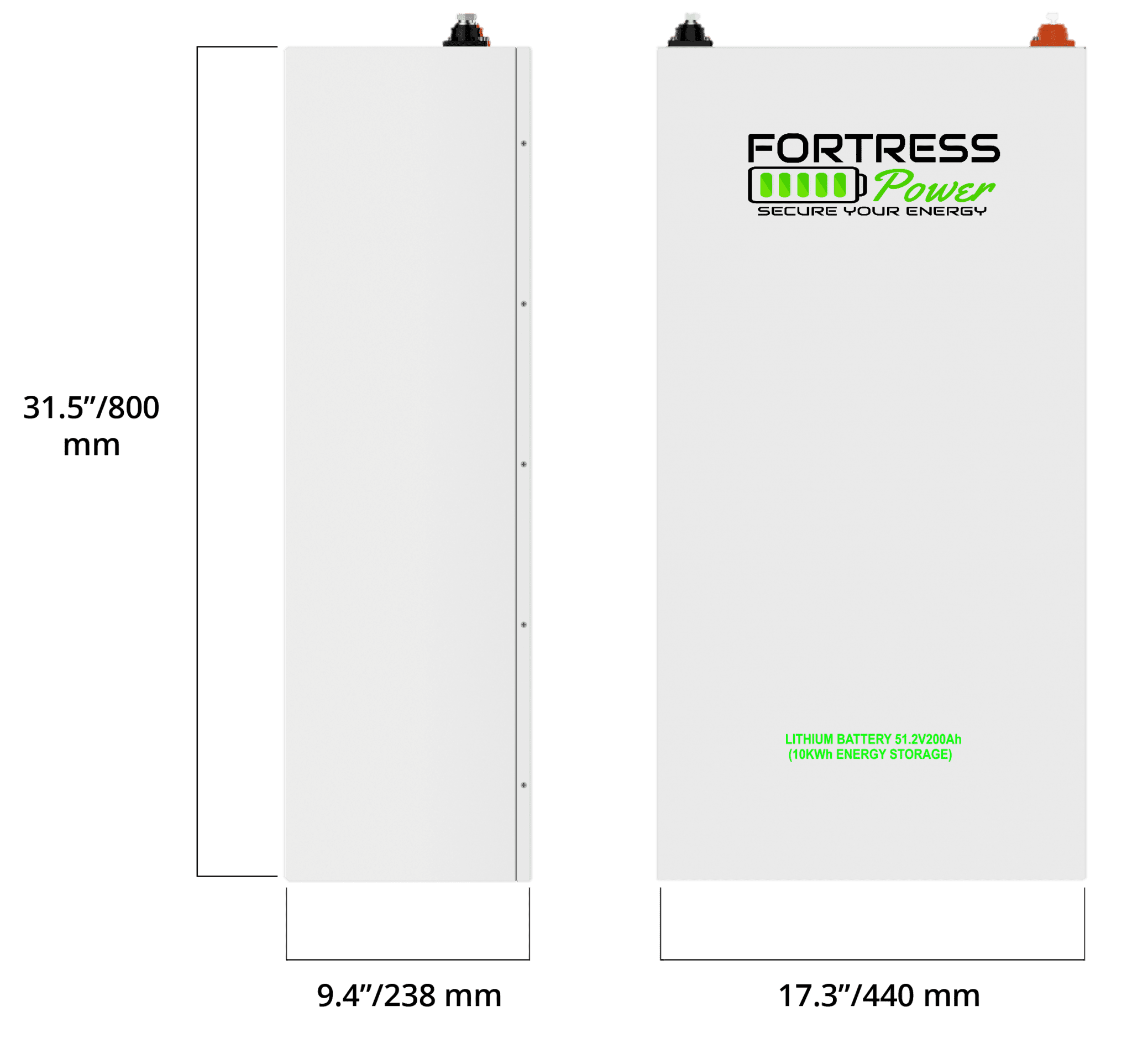 Max. Charge Current (Continuous) [A]
80
Max. Discharge Current (Continuous) [A]
100
Max. Pulse Current (for 5 sec) [A]
180
Charging Temperature [F]
32 to 113
Discharging Temperature [F]
32 to 140
Storage Temperature [F]
41 to 113
Dimension [H xW x D, inch]
17.3 x 9.4 x 33.8
Life Cycles
6000 @ 80% DoD
Round Trip Efficiency
>98%
Fortress batteries can be paired with most chargers and hybrid inverters available on the market.
Interested in becoming a Certified Installer?
Join us to bring the latest energy storages to millions of homes and businesses across the world.