The Fortress
Power

Advantage
Flexible to Install
The compact and easy-to-install unit can be wall mounted or floor-standing. It also fits well into standard server racks for large systems
High Durability and Long-Lasting
10 Year Warranty with the safe and premium prismatic Lithium-Iron-Phosphate cells
Lowest Cost Per Cycle
High energy throughput with exceptional life span (6000+ cycles) and high round-trip efficiency (>98%)
Versatile Applications
Expandable from 5.4 kWh to 81 kWh for residential, commercial, railway, military, and telecommunication applications etc.
Closed-Loop Communication
Enables higher system efficiency & increased performance along with easy set-up
*compatible with popular hybrid inverters on the market
Waterproof and Saltwater Resistant
The sleek-looking Aluminum cabinet has IP 65 waterproof rating to prevent salt-water corrosion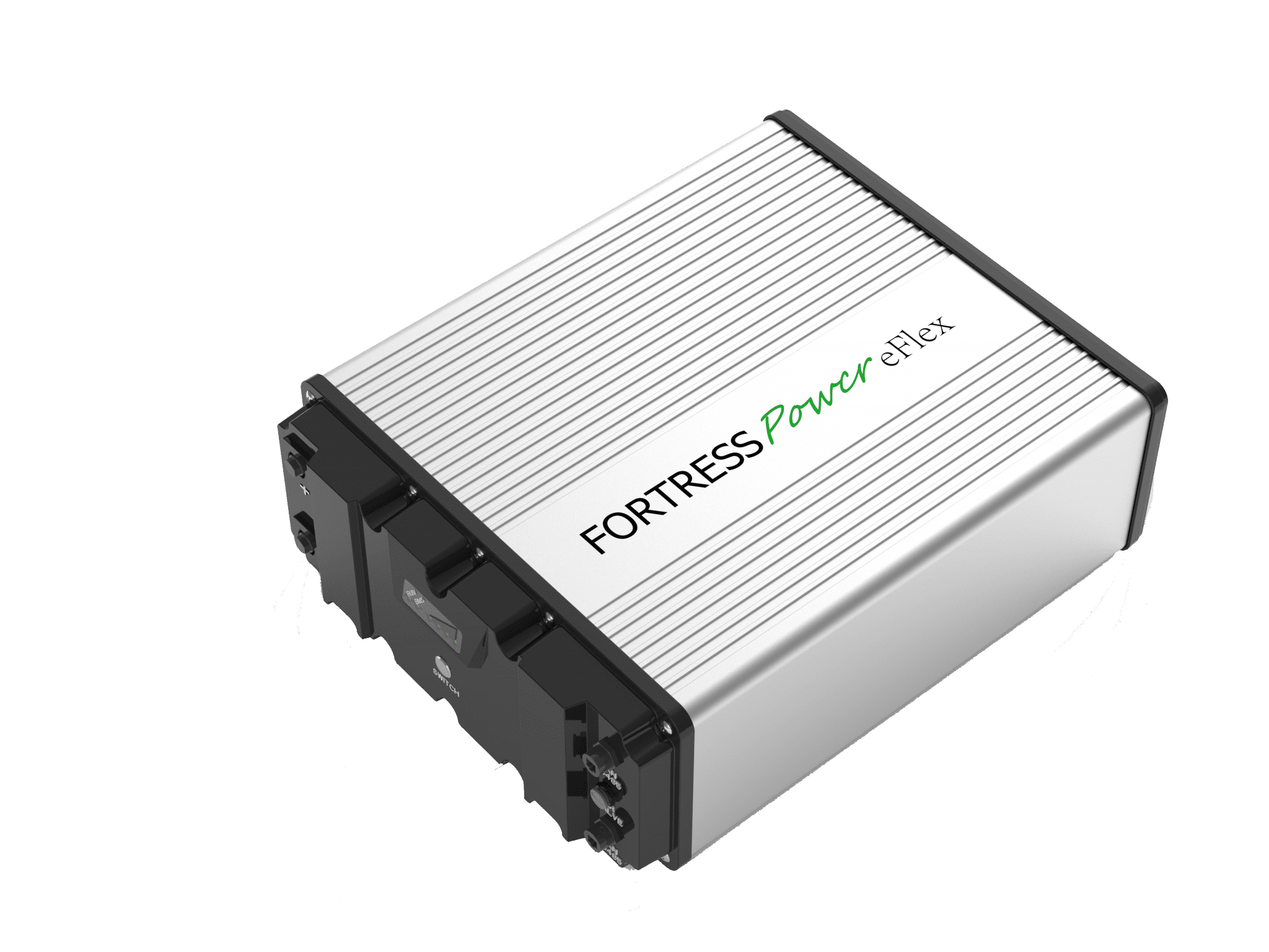 Max. Charge Current (Continuous) [A]
100
Max. Discharge Current (Continuous) [A]
60
Max. Pulse Current (for 5 sec) [A]
130
Voltage Range [V]
44-58.4
Charging Temperature [F]
32 to 113
Discharging Temperature [F]
32 to 140
Storage Temperature [F]
32 to 95
Dimension [L x W x H, inch]
21.5 x 17.5 x 7.2
Life Cycles
6000 @ 80% DoD
Round Trip Efficiency
>98%
Fortress batteries can be paired with most chargers and hybrid inverters available on the market.
Rugged, Long-lasting, Daily Use Battery
Safe Lithium Iron Phosphate Technology (LifeP04)
Flexible Mounting Options
Remote Monitoring including wifi, modbus, and canbus
BMS Monitors & Balances Individual Cells
Interested in becoming a Certified Installer?
Join us to bring the latest energy storages to millions of homes and businesses across the world.