Case Study:
Peak Shaving with San Diego Sign Company
San Diego Sign Company is a printing facility in Carlsbad, CA offering high-quality trade show displays, retail signs, and banners. Learn how the Fortress Power Keystone EMS helped them achieve much needed savings in energy costs.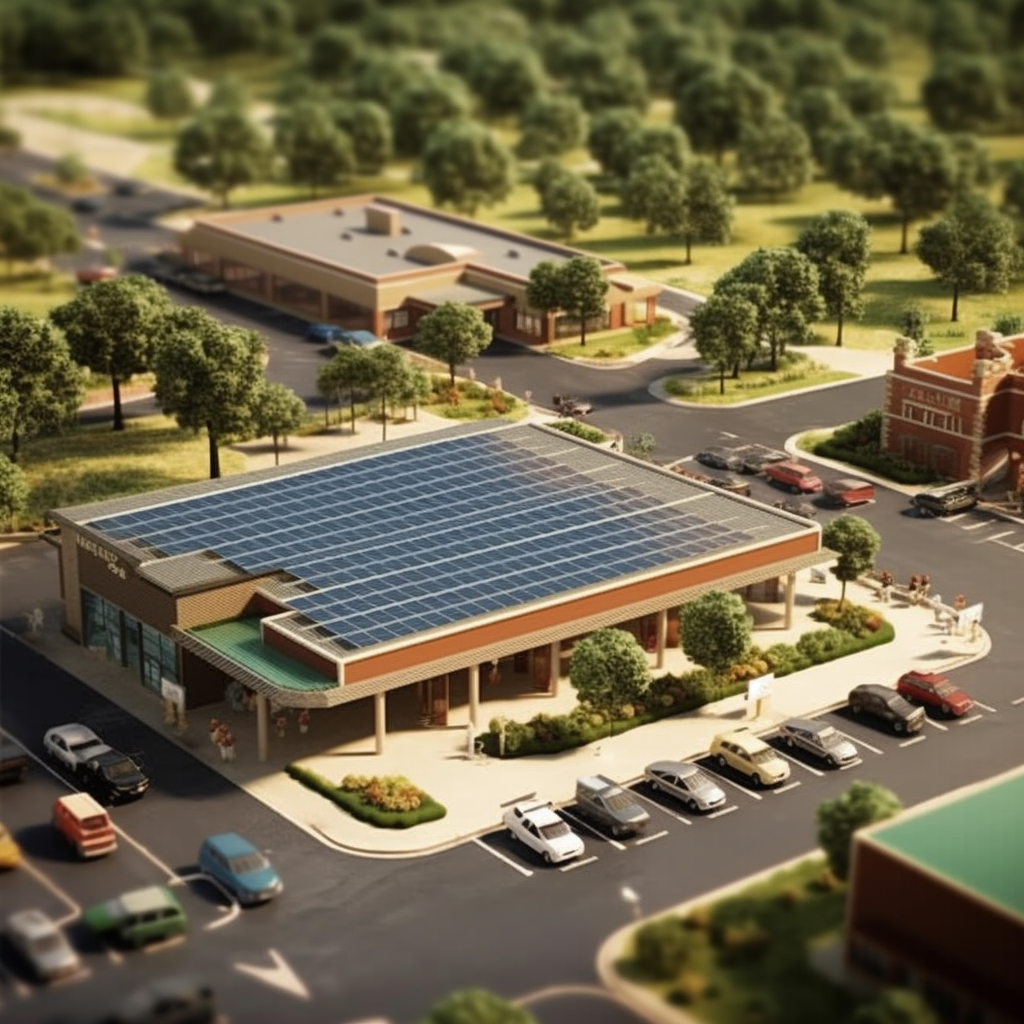 Reduce the $160k annual Electricity Bill for the Carlsbad Facility
With a 30,000-square foot warehouse plus nine large-format digital printers, by 2021 San Diego Sign Company was facing a $160,000 annual electricity bill just for the Carlsbad facility (they have an additional warehouse in Carlisle, PA.)
Adding to the problem was the need to re-roof their facility. The solution was to wrap those re-roofing costs into the development on a solar project to reduce energy costs while taking advantage of the NEM 2.0 policies that would allow San Diego Sign 'grandfathered' status before the switch to the less advantageous NEM 3.0.
Lastly, they hoped to reduce demand charges via battery storage.
Solar Array with Dual inverters and battery storage - all powered by the Keystone EMS
Fully equipped with the new solutions, the Carlsbad staff looked to reduce demand charges and overall energy efficiency. But how would they evaluate the extent of those savings?
Enter the Keystone Microgrid EMS. With the ability to provide historical analysis of microgrid efficiency, San Diego Sign Company would be able to follow the time they were utilizing their battery power rather than drawing from the grid, and how this was impacting their energy expenditures.
It didn't take long to realize a significant difference.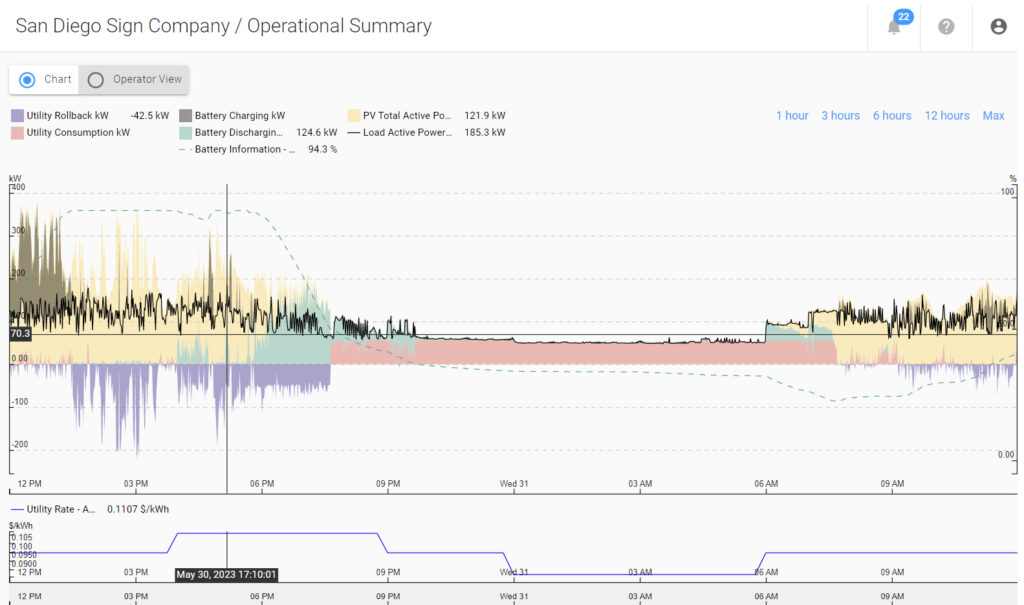 San Diego Sign company saw an astounding 96% Reduction in Energy Costs in the first year
In 2022 – their first year utilizing the solar array – San Diego Sign Company offset 60 percent of their energy usage with solar, resulting in an astounding 96 percent reduction in energy costs (after accounting for NEM 2.0 savings.)
How was this possible? The battery storage system reduced demand by 97 kW on average during on-peak time of use, accounting for a 60 percent reduction in costs.
"We've been very happy with the solution," summarized former CFO Eric VanVelzer. "The batteries were able to smooth out our demand peaks, especially during the high peak periods in the late afternoon."
"We've been very happy with the solution.The batteries were able to smooth out our demand peaks, especially during the high peak periods in the late afternoon."
Best of all, San Diego Sign Company can use the Keystone Microgrid EMS to follow their levels of utility consumption and PV generation, as well as whether that PV generation ultimately went to load management or to export.
Keystone provides color-coded graphing where each color represents a status of the system – pink for utility consumption, gray for battery charging, purple for utility rollback, etc. The feature allowed San Diego Sign Company staff to see how their PV power is accessed and view savings in both consumption and billing in real time. 
In all, the project created a 10 percent rate of return and an eight-year post-tax payback period. (Payback period indicates the amount of time in which the solar array pays for itself via savings and utility buyback.)
San Diego Sign Company figures to enjoy robust savings for the foreseeable future.
Installing their solar array in 2021 gave them ample time to be grandfathered into the NEM 2.0 program for the next 20 years, meaning the company will continue reaping the benefits of generous buyback rates.
Meanwhile, the Keystone Microgrid EMS continues to display the utilization of PV power, allowing management to assess energy consumption and act immediately if any discrepancies arise.