We're confident that we're a good fit for your energy storage needs; see for yourself.
Contact us to learn more about our innovative, personalized storage solutions that grows and fits into your lifestyle.

Latest Technology
We use the safest,
environmentally friendly
LiFeP04 technology.

All-in-One Solution
Smart energy management system supports multiple applications.

Lowest Energy Cost
Competitively priced, easy
to install, and high round-trip
efficiency.

Long Lasting
10 year warranty up to
6,000 cycles.
Gaining a competitive advantage for your business is simple.
Confidently put our solar storage solutions in your lineup of products and experience dependable technical support that will set you and your business up for success.

Request Information
Submit an authorized installer form.

Talk To Our Team
Obtain your installer package and start-up kit.

Get Certified
Become a trained partner with on-demand support and co-marketing.
Latest Webinar Recording:
Why Choose Fortress Power Products?
Watch our latest webinar on how Fortress Power elevates energy solution business revenues.
Fortress Power has been named Solar Power World's "Top Solar Products": Best and Brightest In the
Solar Industry in 2019 & 2020!
Powering increased revenue and expanding solutions for these innovative companies.
At Fortress Power, we pride ourselves on bringing businesses
and households energy storage products they can depend
on, built from only the highest quality, highest powered
lithium ferrite phosphate batteries.
Supporting your business with innovative energy storage through
Arm yourself with the tips and guidance you need to grow your competency.
Introducing the eSpire 233 – Our New C&I Energy Storage System
Fortress Power is excited to announce the release of our newest product – the eSpire 233 – a fully integrated, pre-configured battery storage solution for the Commercial and Industrial market. The eSpire 233 uses best-in-class Tier 1 Automotive Lithium Iron
Continue Reading...
White Deer Invests in Fortress Power, a Battery Energy Storage Business
Fortress Power is a Leading Designer and Manufacturer of Battery Energy Storage Systems January 10, 2022 White Deer, a private equity firm that invests in products and services businesses in the energy, industrials, and infrastructure end markets, has invested in
Continue Reading...
Fortress Power Training Corner! Product Highlight: eVault Max
Product Highlight: eVault MAX Configuration Notes Since the release of our new flagship eVault Max battery, we have made a few changes to the product setup and commissioning process that aren't covered in the printed user manual which ships with
Continue Reading...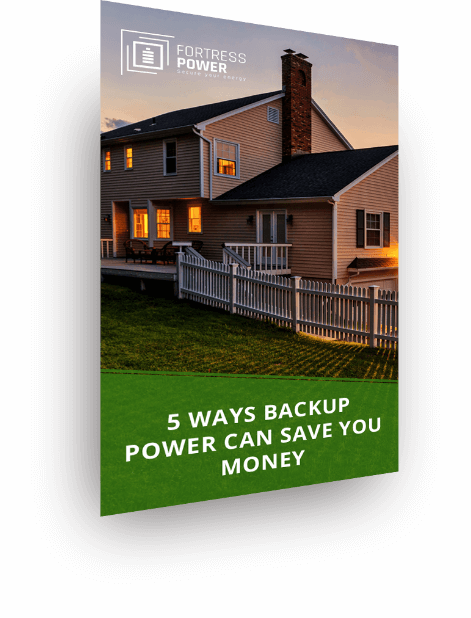 5 Ways Backup Power can Save You Money
Inside this resourceful guide, you'll discover five areas of how backup power keeps you in control of your energy costs and savings.