The FortressGo series is designed for those who live on the move, for those who seek adventure and for those who never stop exploring. It works by using energy gathered from solar panels and storing it so that you can use power whenever – and wherever – you want it.
This compact and portable smart Lithium Battery System integrates inverter, charger and a battery management system into one single unit. Multiple outlets allow you to connect your appliances easily.
Grid-tied Energy Storage
If your home or business is still grid-tied, no problem. Our energy storage will store power from your solar system or from your electric company and supply energy when you need it. Our smart energy storage batteries are designed to prioritize storage and discharge based on your power company's peak and off-peak periods. This strategy saves you money and keeps you efficient. And our batteries can be configured to supply enough power for your home during a power outage. Our smart energy storage can be easily integrated into your PV system, to keep it operating during grid outages.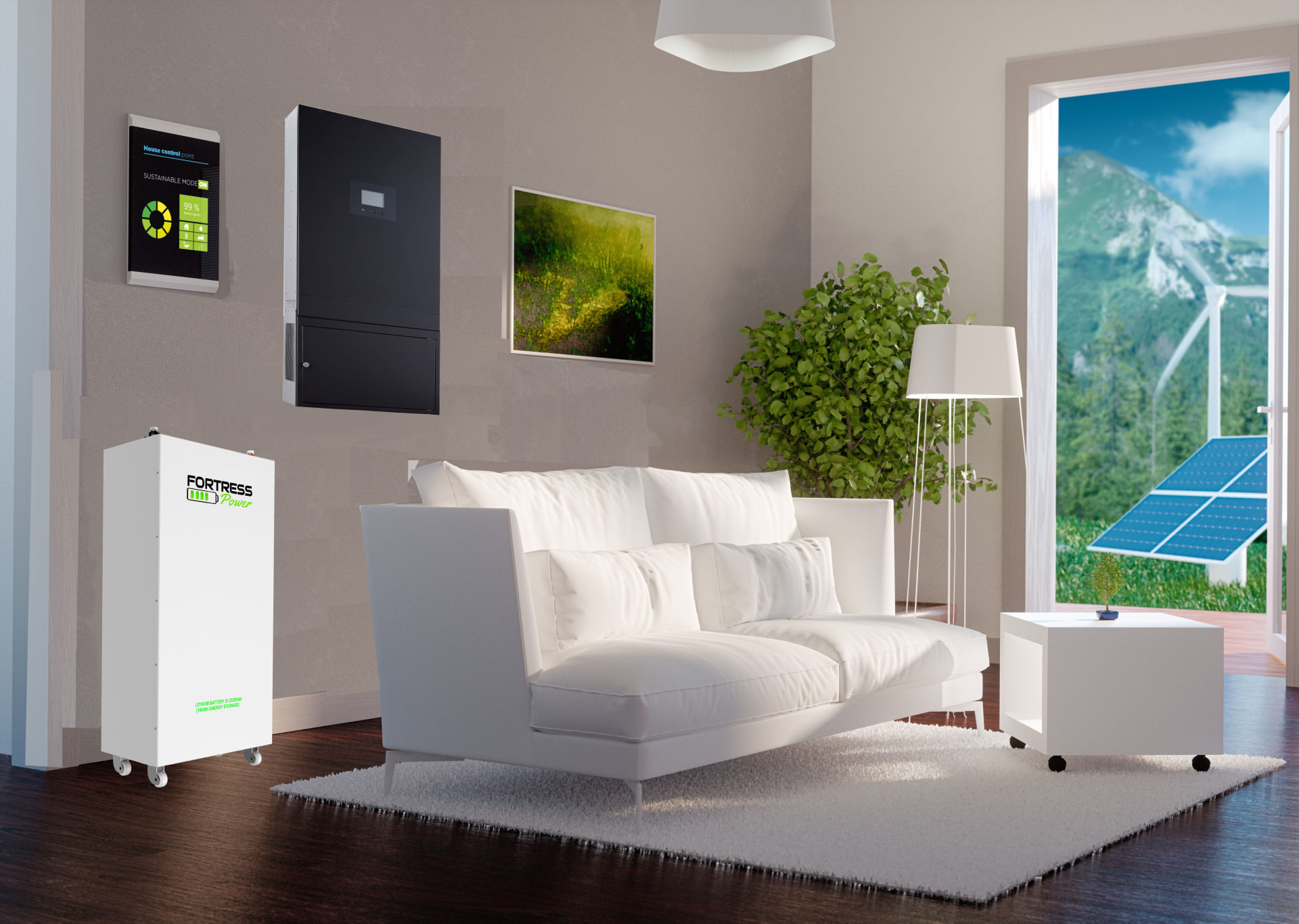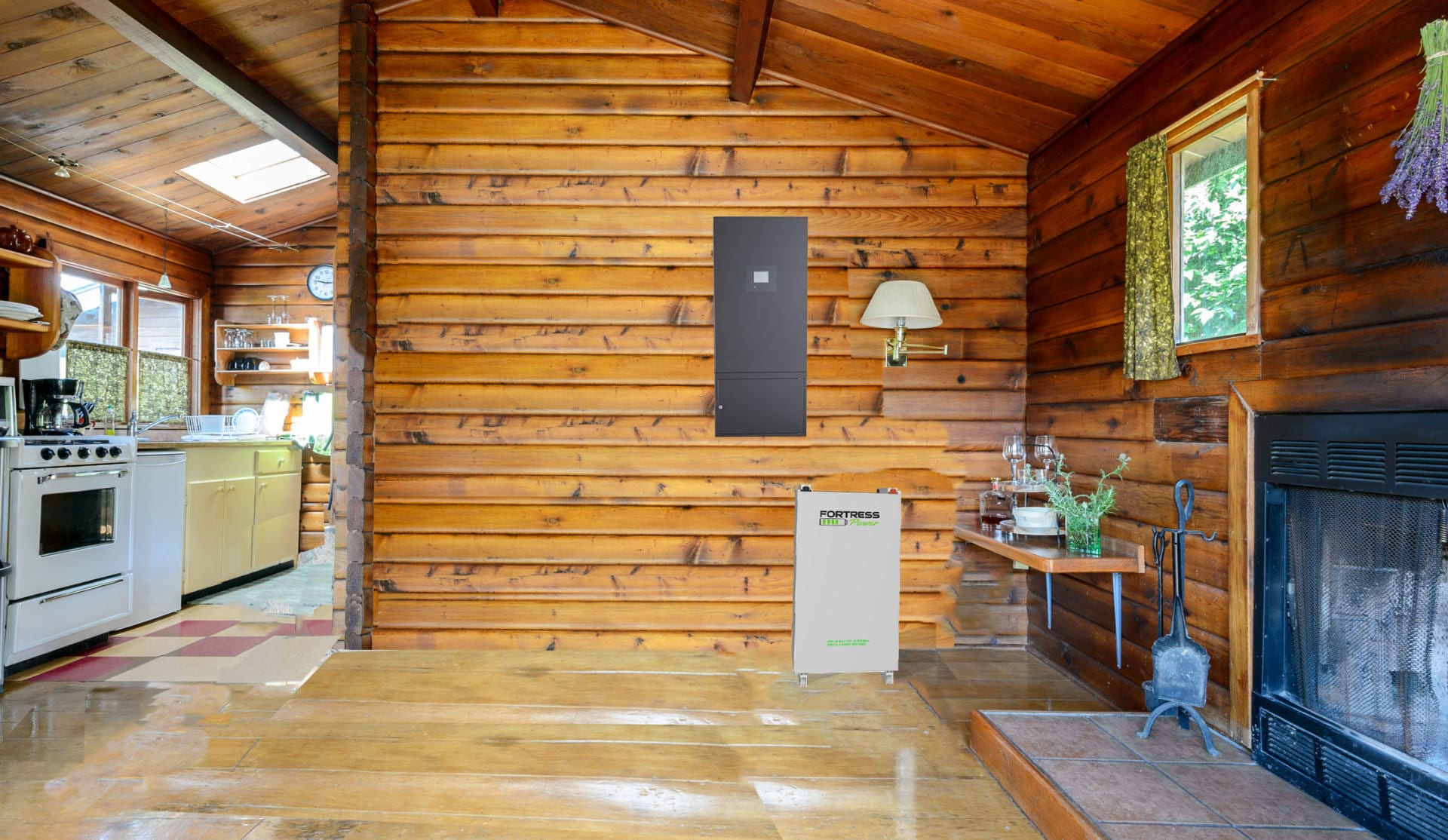 Off-Grid Energy System
Fortress Power's off-grid energy system is perfect for clients in remote areas, clients who travel, and clients who live for outdoor experiences. If you worry about power shortages and other interruptions while on the go, FortressGo is a portable and affordable compact solution. It's easily installed and maintenance-free, keeping you independent. And since you're so adventurous, our FortressGo battery is flexible. You can effortlessly disassemble our battery and set it back up, no matter where life takes you.