At Fortress Power, we pride ourselves on providing the best Education, Training and Support that we possibly can. From educating homeowners on Solar and Energy Storage Solutions, to hosting webinars that provide product updates, training and support for our valued installers, to our best-in-class continuing education and certification programs – Fortress Power has you covered.
Below you can register for our upcoming webinars or watch one of our previous webinars available on demand. We also offer Certification and Continuing Education classes for Solar Professionals.
Join our training portal for slides, recordings, and spreadsheets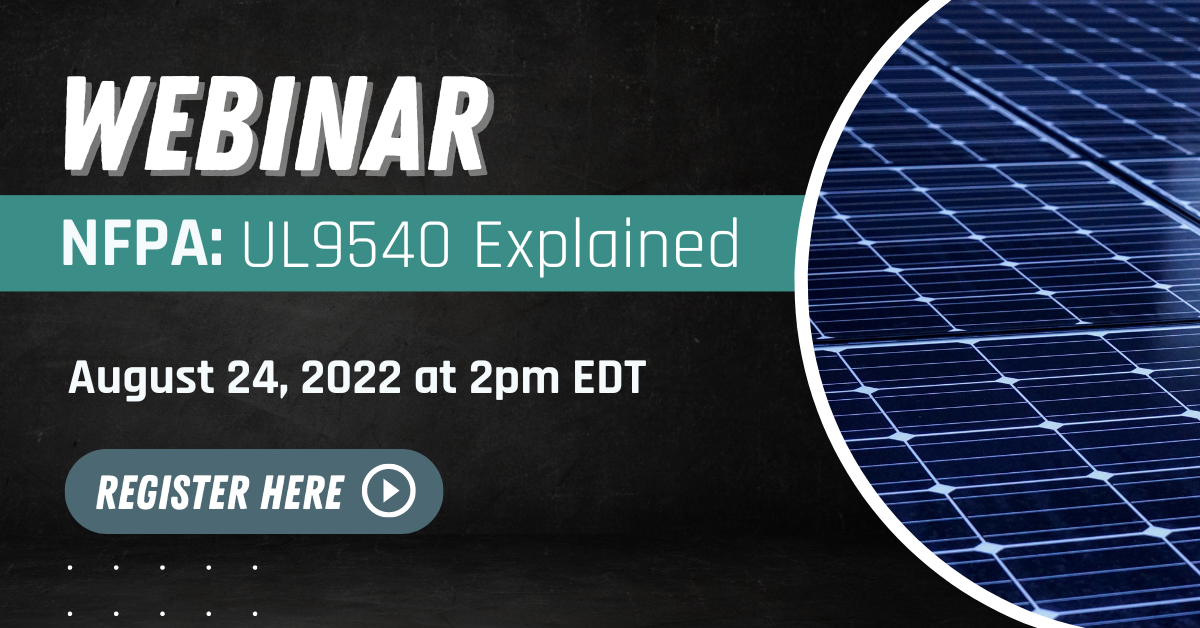 When: August 24, 2022 12:00 am
Description: UL9540 and UL9540(a) large scale fire testing are integral parts of NFPA 855, the building code which governs lithium batteries. Unlike the traditional 3 year adoption process for NEC, jurisdictions are enforcing NFPA855 requirements as quickly as they are enacted. This hour will focus specifically on what goes into UL9540 listings as well as how to read a UL9540a fire test report. Come learn vital information to commercial and residential project planning.