At Fortress Power, we pride ourselves on providing the best Education, Training and Support that we possibly can. From educating homeowners on Solar and Energy Storage Solutions, to hosting webinars that provide product updates, training and support for our valued installers, to our best-in-class continuing education and certification programs – Fortress Power has you covered.
Below you can register for our upcoming webinars or watch one of our previous webinars available on demand. We also offer Certification and Continuing Education classes for Solar Professionals.
Join our training portal for slides, recordings, and spreadsheets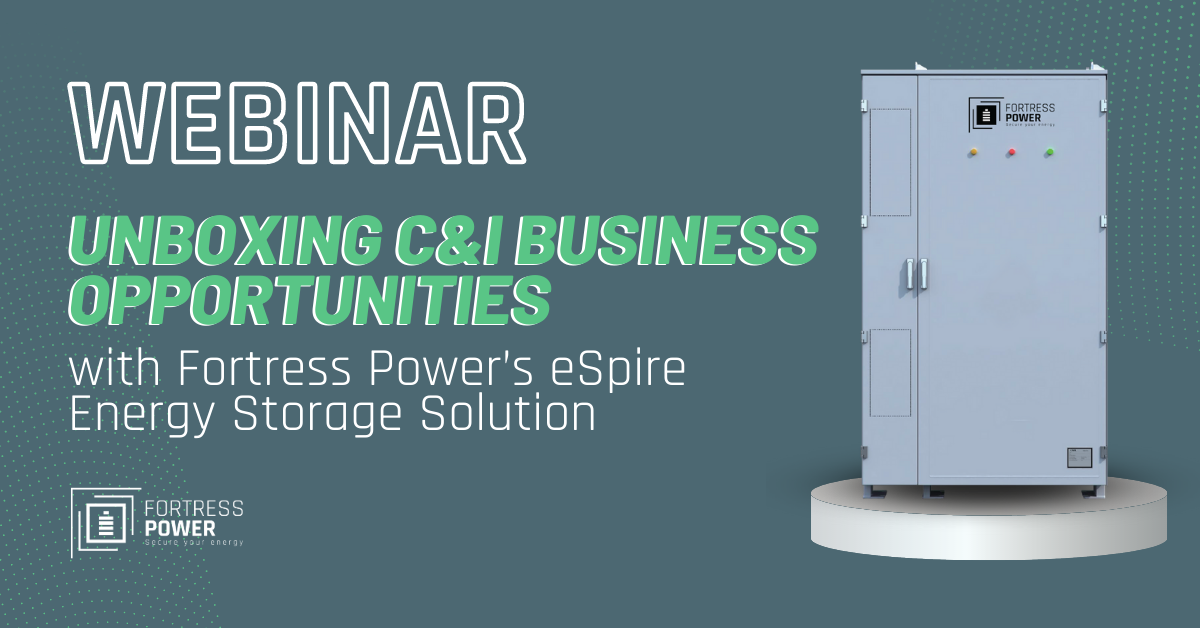 Wednesday April 19th, at 2PM EST
Description: Join us for a webinar about how the Fortress Power team can help you unbox business opportunities in the C&I space. Our team can provide analysis for ROI and IRR, which can help determine the right mix of equipment that is optimal for your customer's specific needs.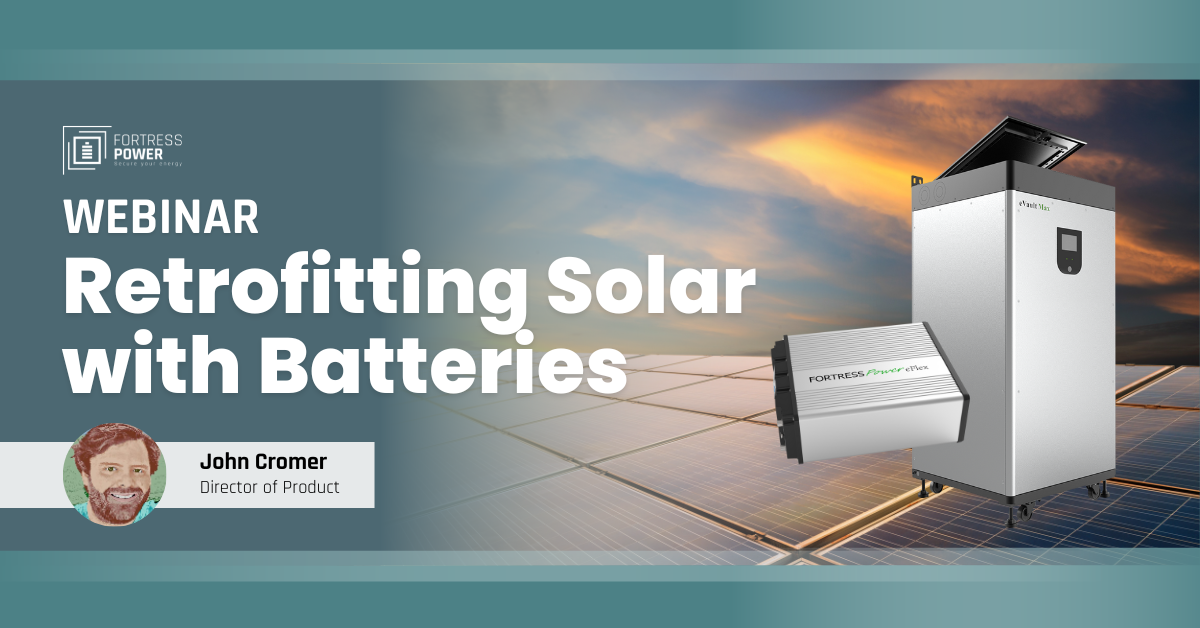 Description: Retrofitting solar with batteries is a great way to pick up new business in 2023, but what are the project considerations? Come learn about the multiple ways to interconnect existing solar to battery systems to improve your design expertise. Both AC and DC coupling will be discussed, as well as multiple means of providing full grid passthrough.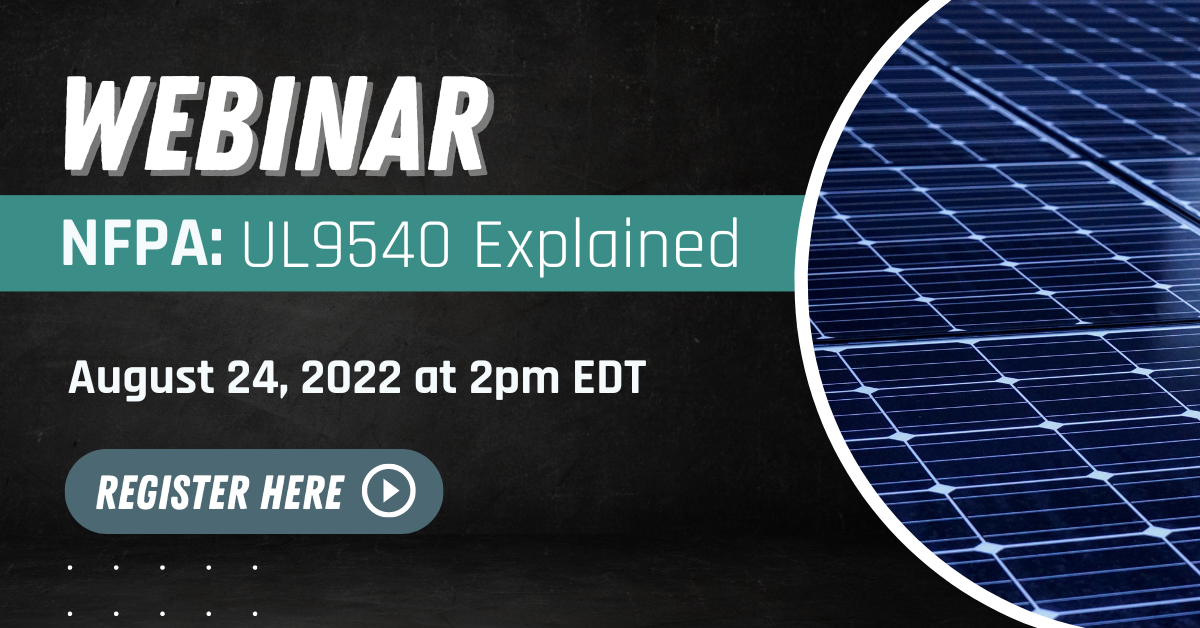 Description: UL9540 and UL9540(a) large scale fire testing are integral parts of NFPA 855, the building code which governs lithium batteries. Unlike the traditional 3 year adoption process for NEC, jurisdictions are enforcing NFPA855 requirements as quickly as they are enacted. This hour will focus specifically on what goes into UL9540 listings as well as how to read a UL9540a fire test report. Come learn vital information to commercial and residential project planning.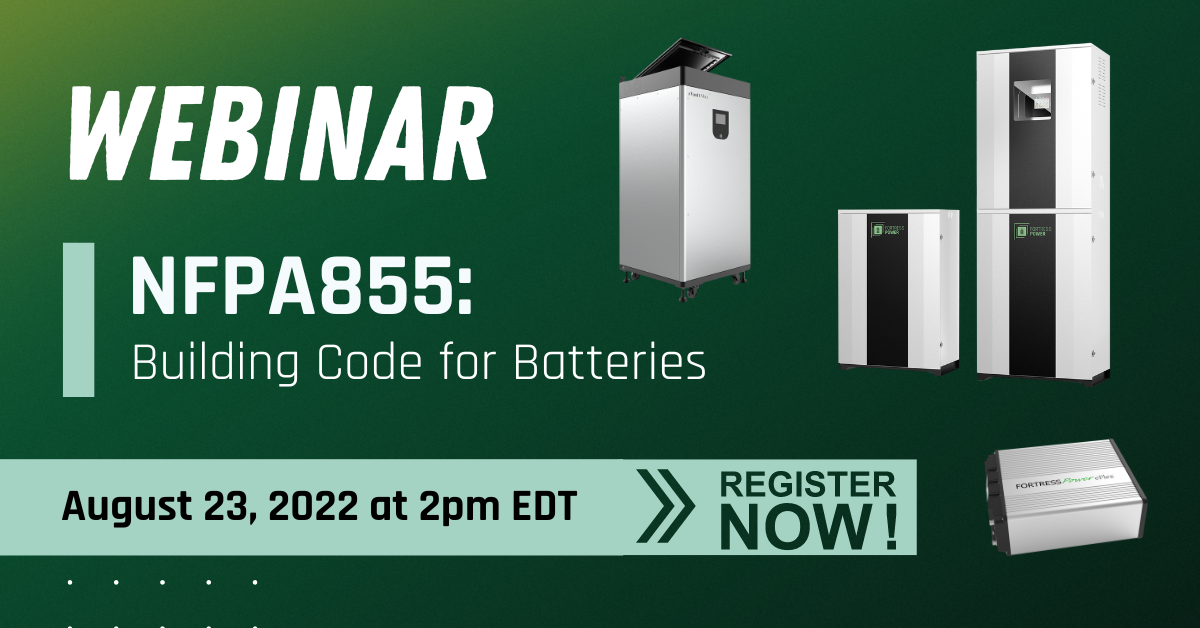 Description: NFPA 855 governs building standards relevant to onsite energy storage systems - originating the requirements for spacing, ventilation, disconnection, and other requirements above and beyond the UL9540 test requirements. Unlike typical NEC code cycles, jurisdictions are enforcing NFPA855 as soon as the standards are enacted. Come learn vital information to commercial and residential project planning.