Join the ConnectedSolutions Program
Get paid to keep the grid more stable
Eversource customers in Massachusetts, Connecticut can now enroll their Fortress Power Battery in ConnectedSolutions!
The ConnectedSolutions offering uses your Fortress Power battery to make the grid more sustainable by reducing peak energy use which reduces air pollution and lowers electricity cost.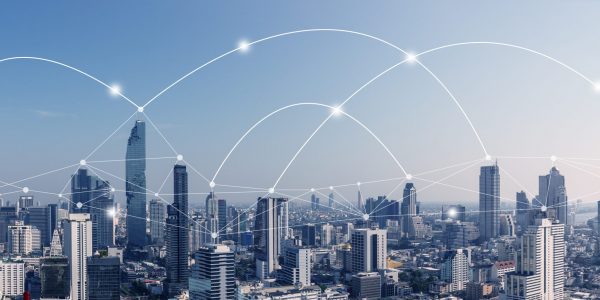 ConnectedSolutions Program
Complete the form below to join the program!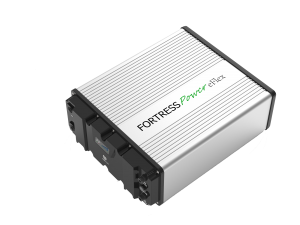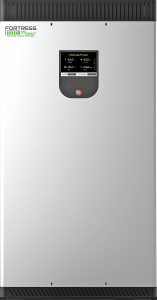 Frequently Asked Questions
What is ConnectedSolutions?
ConnectedSolutions is a program that reduces overall electric use during periods of high energy demand using connected devices like Fortress Power batteries. Fortress Power is working with Eversource to bring hundreds of Fortress Power systems together to create a virtual power plant to support the grid in a clean way.
Who is eligible?
Fortress Power battery owners in Eversource's Massachusetts and Connecticut territories.
Who could I contact with questions or if I want to apply?
If you already have a relationship with a Fortress Power account representative or a Fortress Power installer, please work with them. If you are new to Fortress Power, please fill out the form above and we'll reach out to you.
What is the benefit of participating?
The program is designed to:
Earn value from your Fortress Power system
Increase grid stability
Reduce fossil fuels and support the transition to a renewables-based economy
Maintaining your ability to draw energy from your Fortress Power battery if you need it
How much can I expect to earn?
ConnectedSolutions is a performance-based program. Your payment will be based on your average power contribution during peak events. Fortress Power will manage your system for you to maximize your performance, but it will depend on your Fortress Power battery system, and we don't guarantee any dollar value.
The highest-earning Fortress Power system will be one that is paired with enough solar generation to completely recharge the battery every day. These systems will be able to discharge the most capacity during events. If there is plenty of solar generation to recharge the batteries, then Fortress Power batteries could earn as much as $700 a year in MA and CT by participating in ConnectedSolutions.
Fortress Power systems not paired with solar generation will not be allowed to export power to the grid, but will still be able to discharge to serve home load. This limitation will greatly reduce the earning potential, but if the home load during events averages 1kW, Fortress Power batteries can still earn as much as $200 a year in MA and CT.
Earnings during the first year will also depend on enrollment. You will get zero credit for events that happen before you enroll, which will reduce average performance.
How will Fortress Power and my utility use my Fortress Power battery?
You can expect your utility to request power from your Fortress Power battery system for a few hours up to 75 days per year (roughly 60 summer days and 15 winter days). During the hottest part of summer, you can expect an event almost every weekday. Fortress Power will charge the battery for best event performance and command the battery to discharge during the event.
How can I ensure that I'll still have backup energy if I need it?
Severe storms: Storm Watch mode will be active 24/7/365 and will prioritize backup over participation in this program if a severe storm is forecast.
During program events: your Fortress Power battery will always retain at least 20 percent of its capacity as backup during events. Of course, program events only make up 3% of the year.
When do I get paid?
Your performance will be calculated and approved by your utility at the end of each season, summer and winter.
Based on those calculations, Fortress Power will pay customers at the end of each season, after it receives the funds from your utility. Summer program proceeds will be paid by late December, and winter proceeds will be paid by late May. Customers must be enrolled in the program through the end of the season in order to be eligible for that season's payment.
How do I unenroll from the program?
Email [email protected] with "UNENROLL" in the subject line.
Beyond ConnectedSolutions, what other programs are Massachusetts and Connecticut customers eligible for?
Solar systems are eligible for a federal tax credit that could refund up to 30% of the system cost. If a Fortress Power solar storage battery is paired with a solar system, it may also be eligible for this tax credit.
Massachusetts solar customers are eligible for the SMART Program. SMART includes additional incentives for Fortress Power solar storage systems.
How much value can I generate by participating in these programs?
The value created by these programs will vary based on the size of the solar system and the number of Fortress Power batteries.
For example, a Fortress Power battery paired with an 8 kW solar system in Massachusetts could create almost $12,000 in value – $3,200 from the federal tax credit, $4,800 from the SMART storage incentive and $3,850 from ConnectedSolutions – more than enough to cover the Fortress Power's battery price.
These are just the values attributable to Fortress Power battery systems – the solar component of a system will also create value through savings on your utility bill, the federal tax credit, SMART and Renewable Energy Growth programs.
To learn more, please fill out the form above and an Energy Advisor will contact you directly.