At Fortress Power, we pride ourselves on providing the best Education, Training and Support that we possibly can. From educating homeowners on Solar and Energy Storage Solutions, to hosting webinars that provide product updates, training and support for our valued installers, to our best-in-class continuing education and certification programs – Fortress Power has you covered.
Below you can register for our upcoming webinars or watch one of our previous webinars available on demand. We also offer Certification and Continuing Education classes for Solar Professionals.
Join our training portal for slides, recordings, and spreadsheets
Upcoming Webinars & In-Person Trainings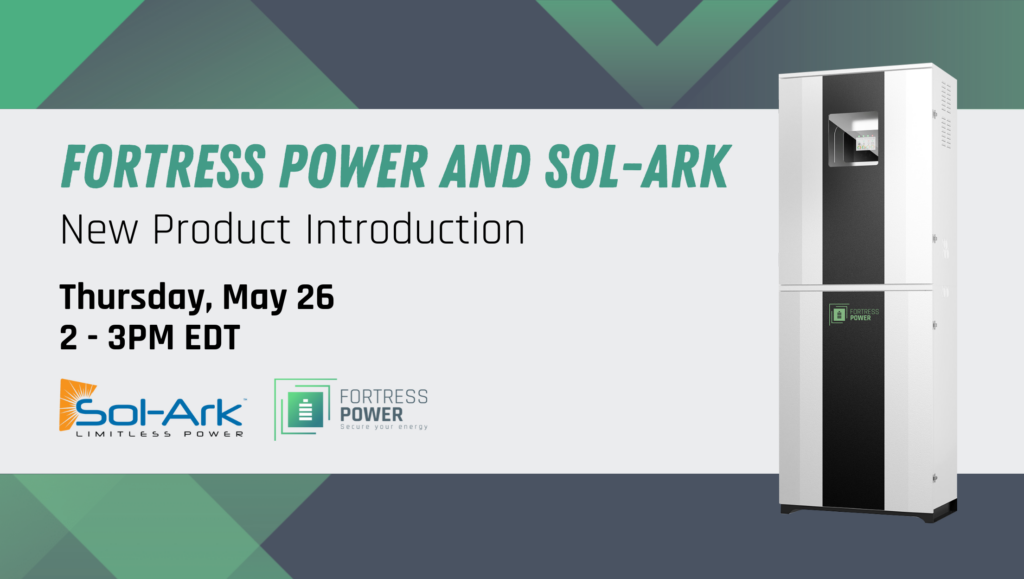 Description: Introducing the Fortress Power FlexTower, the all-in-one whole-home energy storage solution. In this webinar, Alex Lepore from Fortress Power and Dylan Rup from Sol-Ark will go into detail about the many advantages of the new outdoor-rated all-in-one battery and inverter cabinet.