The Fortress
Power

Advantage
Fortress batteries can be paired with most chargers and hybrid inverters available on the market.
Fortress Power energy storage batteries are intelligent, adaptable, and innovative power backup solutions. Our entire easy-to-install battery line provides backup power, significant long-term financial savings, and consistent reliability. And they work whether you're completely off the grid or still grid-tied.

Fortress Power is committed to safety and performance. Our batteries are crafted with superior quality control and only the highest standards. All of our storage systems are compatible with most chargers and hybrid inverters, using only the safest and most advanced Lithium Ferro Phosphate technology available. Read on to learn about our commitment to clean living solutions.
Easy to Install
Installed by our specialists in only one hour, we can get your battery up and running immediately
High Performance
Batteries have ​​a large power capacity and high continuous discharge power and can be recharged quickly, efficient round-trip conversions.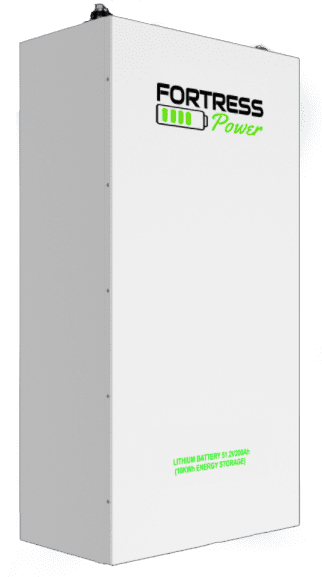 Consistent Reliability
The advanced Lithium Ferro Phosphate (LFP) technology operates a wider temperature range to provide the most dependable performance.
Superior Safety
Your family's safety is our number one priority, that's why we use the safest lithium technology and apply the highest manufacturing standards.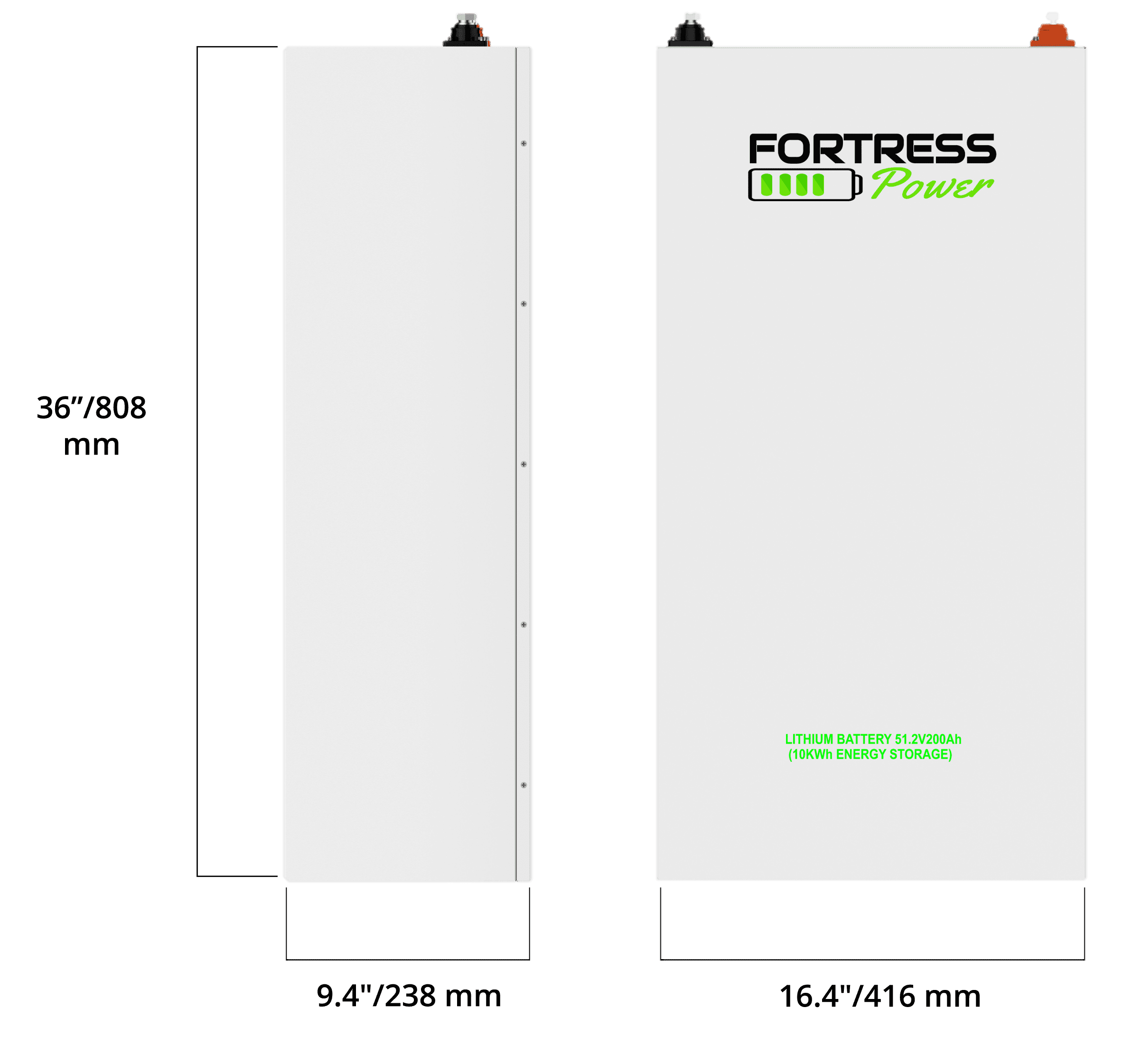 Total Energy (kWh)
10.24
15.36
Max. Charge Current (Continuous) [A]
100
100
Max. Discharge Current (Continuous) [A]
100
100
Max. Pulse Current (for 10 sec) [A]
200
200
Charging Temperature [F]
32 to 113
32 to 113
Discharging Temperature [F]
-4 to 140
-4 to 140
Storage Temperature [F]
-4 to 131
-4 to 131
Dimension [H xW x D, inch]
33 x 16.4 x 9.4
33 x 16.6 x 13.4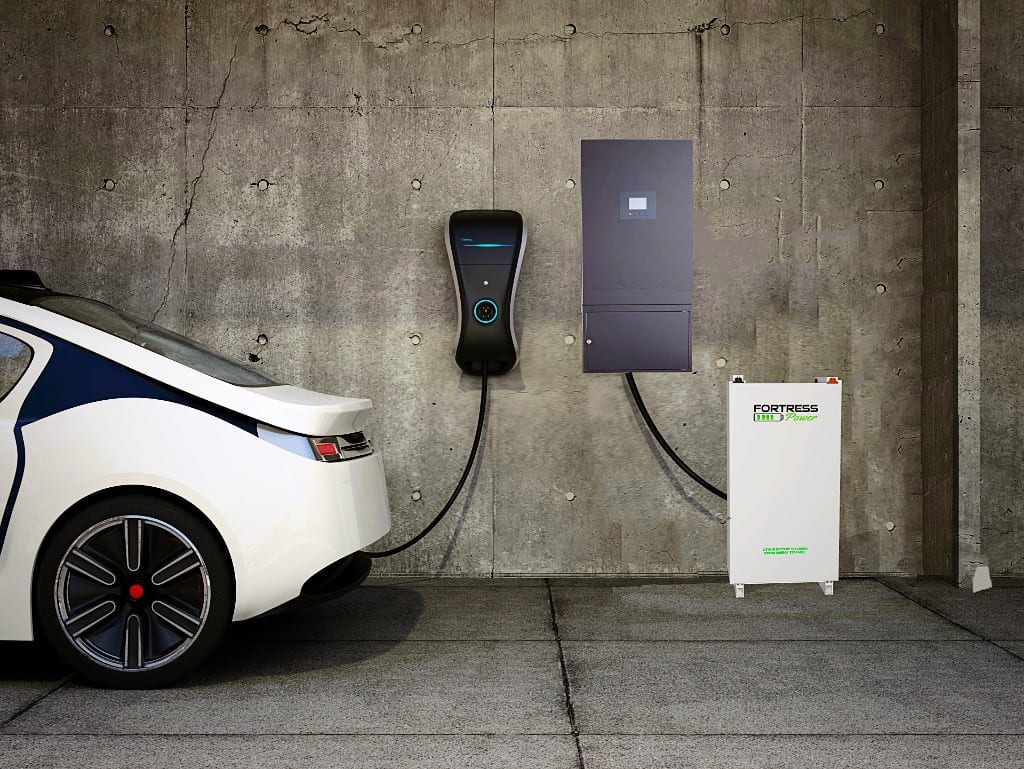 Battery backup – A simple, robust option for using clean energy to keep a building powered during power outage.
Self-supply – Obtain energy independence by storing excess solar energy for later use
Time-of-Use – Store off-peak grid power for use when utilities charge the highest rates.
Demand charge curtailment – Reduce the demand charge for businesses
Off-grid – Use renewable energy to power your home during the day light, and stored excess energy for the night.
Interested in becoming a Certified Installer?
Join us to bring the latest energy storages to millions of homes and businesses across the world.