Doyle Tenney, owner and founder of DT Solar in French Creek, West Virginia, launched his company to bring the benefits of solar power to homes and commercial properties throughout the state of West Virginia. Doyle is a hands-on owner and early adopter of new products, boasting a long list of qualifications and certifications, including:
North American Board of Certified Energy Practitioners (NABCEP) Board Certified Installation Professional
NABCEP Board Certified System Inspector
NABCEP Board Certified Technical Sales Professional
West Virginia State Electrical Inspector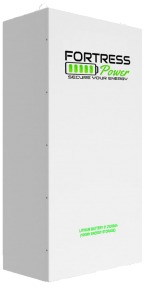 While most solar installers in the area still focus on installing grid-tied systems, 60 percent of DT Solar residential projects are now hybrid systems that involve a battery. One of the main reasons for the shift is the Fortress Power Lithium Iron Phosphate Battery 10kWh (LFP-10).
"Batteries are where the market is headed. This allows us to install a future-proof solution for the customer," Doyle said. "What originally attracted me to Fortress Power was its simplicity. I was looking for a lithium product that had its own battery management system (BMS) and built-in protection. That was a requirement for me. Also, having a battery saves homeowners the headache of purchasing a generator down the road if there's a power outage."
The challenge with most batteries on the market is their complexity. Finding a place in the home to install the battery in a way that complied with regulatory guidelines was very difficult. The installation itself was a labor-intensive process that would typically take a day and a half to complete. Thanks to advancements in hybrid technology and the Fortress Power system, Doyle can install and program the LFP-10 in about 15 minutes.
"With other batteries, you had to build your own battery box setup, make your own cables, and wire everything together," Doyle said. "Obviously, this increases the cost of installation for the customer. With the Fortress Power battery, you only have to run two cables to the inverter. There are no communication wires to connect to the transformer."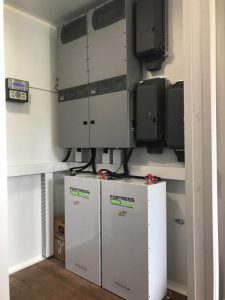 Doyle takes pride in the fact that DT Solar is able to tell the customer exactly how much energy their new solar system will be able to store, and how what exactly it will be able to power. Education is time-consuming prior to installation, but it's critical to delivering a positive customer experience.
Also, because the Fortress Power LFP-10 has its own BMS and a simple interface, Doyle can walk the customer through any programming changes by phone. This dramatically reduces the need for service appointments.
"Fortress Power is paving the way for what a battery storage system is supposed to look like," Doyle said. "They're way ahead of the curve, especially at this price point. Next year, I anticipate doing even more installations with Fortress Power batteries. Physical installations are a piece of cake and battery storage just makes more sense for the customer."
Want to learn more about the LFP family of battery storage products from Fortress Power can simplify your solar installations and keep your customers happy? Contact us today to schedule a consultation!