DC Coupled Solution
A DC Coupled solution is used when you are integrating energy storage with a new PV installation. You can also retrofit an energy storage system to an existing PV array if the PV array has string inverters.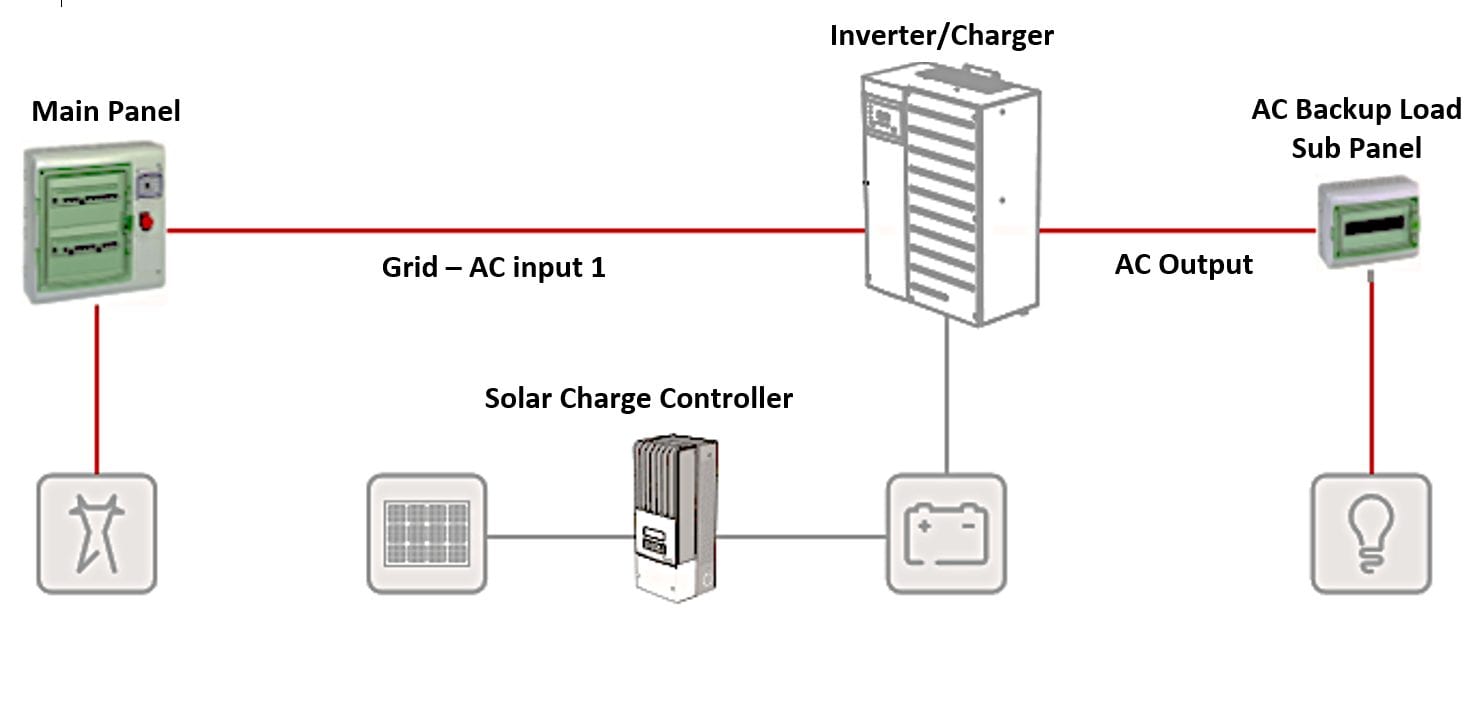 What is DC Coupled?
DC coupled solutions allow both the PV and the battery to be served by a single inverter.
In a DC coupled configuration, the battery will be directly charged by the solar panels compared to when you use an AC Coupled system and the solar power goes to PV inverter first and then to charge the battery. Thus, DC coupled solutions are more efficient and you avoid the cost of a PV inverter.
Fortress Power's DC Coupled solution
Ground Breaking Efficiency: 93% round trip efficiency (PV -> Battery -> AC Load), 5-20% more than our competitors.
Easy to Install: All power electronics are integrated in one unit to make a complete solution. It takes less than 2 hours to install the system.
Safe & Long Lasting: We use the safest lithium ferro phosphate technology with 6,000 life cycles guaranteed.
Large Storage Capacity: Our storage units are available in 5, 10 and 18.5KWH and are scalable to 222KWH.
Very Powerful: Our systems can provide 12KW continuous AC output and 20KW surge power and enable you to use large appliances such as 3Hp well pumps and A/C units.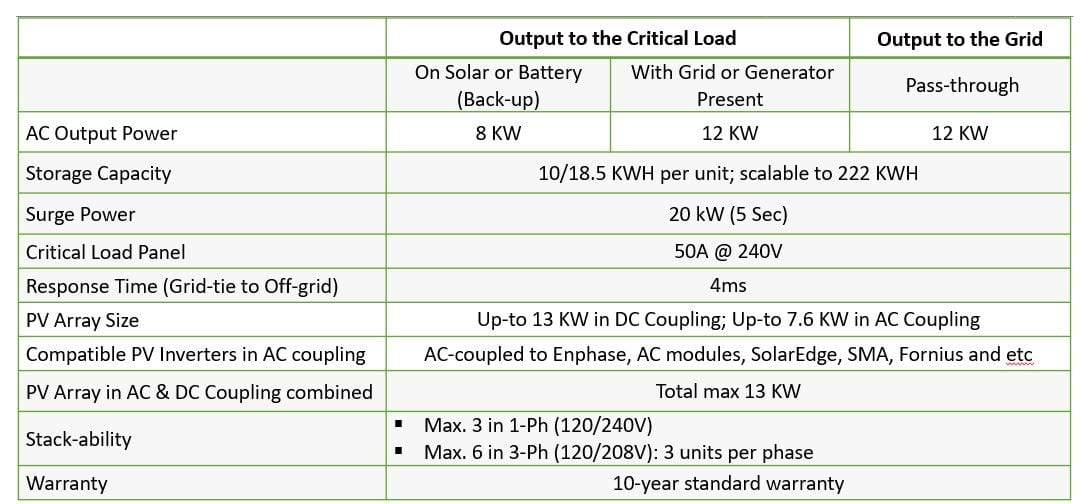 Sol-Ark 12KW Inverter
In Fortress Power's DC coupled solution, we use the innovative Sol-Ark 12KW Inverter which integrates a charge controller, inverter/charger, control panel, communication and distribution box in one compact unit making installation easy. For more information on these solutions, click here.
The Key Features of Sol-Ark 12KW Inverter:
All in one unit (Off-Grid; Time-of-Use; Self-Supply; Back-up; Grid export; Peak shaving)
Extremely Compact & Easy Installation
DC Coupled & Transformerless
Leading Roundtrip Efficiency (PV->Battery->load): 93%
High Surge Power: 20KW
Auto-Gen Start included
Allows to use of Gen Output to AC couple to an existing PV array