The Fortress Power Advantage
Every solar power system needs a quality battery in order to function properly. Our high-performance solar battery storage products offer consistent reliability, superior safety and are easy-to-install. Our products use the most advanced technology in the industry to integrate multilevel safety concepts such as overcharge and deep discharge protection, voltage and temperature observation, single cell monitoring and balancing.
Fortress batteries can be paired with most chargers and hybrid inverters available on the market.
DEPENDABLE
Fortress Power batteries are made from advanced lithium ferrite phosphate technology, which means they produce significantly higher energy discharges than standard energy storage solutions – giving you the power you want, when you need it most.
SAFE
It's a fact: Lead acid batteries may release dangerous gases that put you and your loved ones at risk – but lithium ferrite phosphate technology is scientifically proven to be safer. At Fortress, we aim to keep your home and business safe; it's our ultimate priority.
6X LONGER LIFE SPAN
Long lasting life span equals valuable financial investment. Fortress Power's batteries operate for up-to 6000 cycles. That's up to 10 years of high-quality, reliable service. Conventional lead batteries? They only last through 500 full cycles. The choice is easy.
NO MAINTENANCE
We mean it: Fortress Power batteries require little to no maintenance, so you can install your battery and never have to worry. Traditional lead batteries require service every 3-6 months, but our professional team is here to do the work for you and answer questions.
COMPACT & LIGHTWEIGHT
We proudly design batteries that are 1/3 the size of conventional lead-acid batteries – so, you can store your energy without compromising your home or business' aesthetics. And our batteries come on wheels, which makes installation a piece of cake.
DEEP DEPTH OF DISCHARGE
Fortress Power's batteries are cleverly designed to be fully dischargeable – preserving (and possibly extending) their lifespan. Their depth of discharge is preset at 80%, creating 20% more usable energy than lead-acid batteries. So? More energy, less money.
Battery backup – A simple, robust option for using clean energy to keep a building powered during power outage.
Self-supply – Obtain energy independence by storing excess solar energy for later use
Time-of-Use – Store off-peak grid power for use when utilities charge the highest rates.
Demand charge curtailment – Reduce the demand charge for businesses
Off-grid – Use renewable energy to power your home during the day light, and stored excess energy for the night.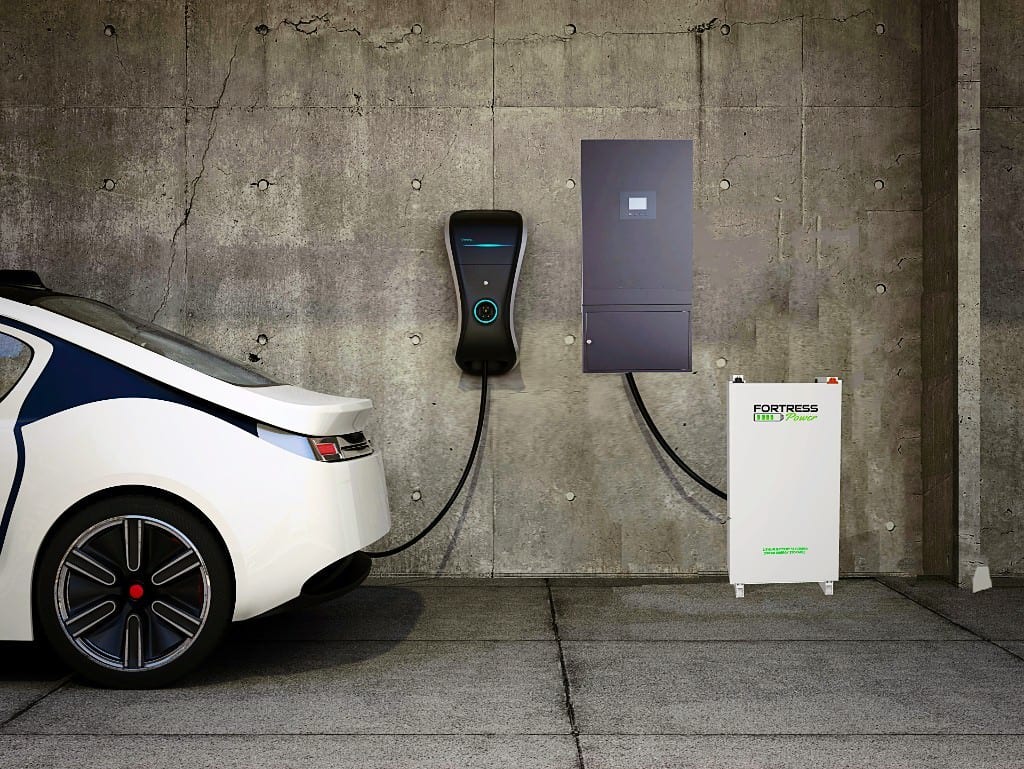 Gaining a competitive advantage for your business is simple.

Request Information
Submit an authorized installer form.

Talk To Our Team
Obtain your installer package and start-up kit.

Get Certified
Become a trained partner with on-demand support and co-marketing.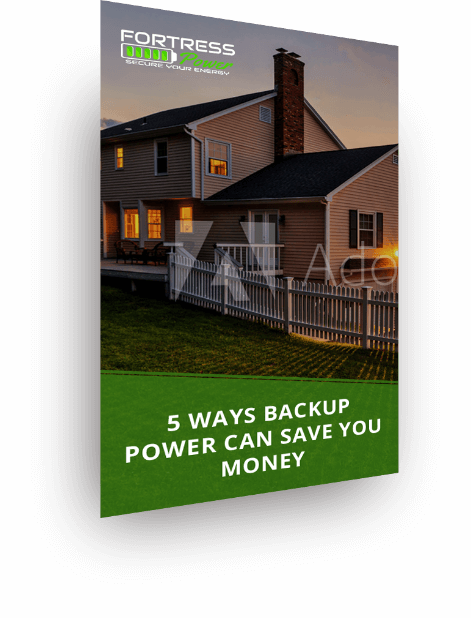 5 Ways Backup Power can Save You Money
Inside this resource, you'll discover five areas backup power keeps you in control of your energy costs and savings.