At fortress power we are continuously innovating new TECHNOLOGY and updating our existing products to better serve our customers.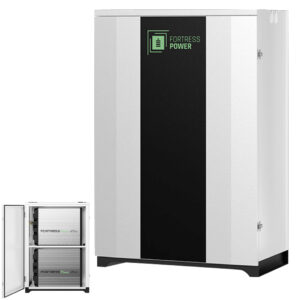 DuraRack
The DuraRack paired with multiple eFlex batteries can add storage capacity to home solar arrays, pairing with 48V battery inverters up to 20kW. Included are pre-made battery cables, a power distribution block for battery combining, and a DIN rail for internal heater mounts.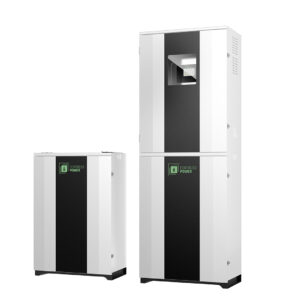 FlexTower
Consisting of 4 eFlex batteries and a Sol-Ark 12K or 15K inverter, the new all-in-one solution offers peak shaving for demand charge management, load shifting for time-of-use savings, standalone operation in off-grid mode for power backup, as well as storage of excess solar energy.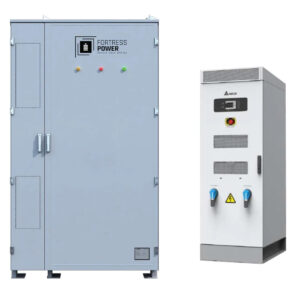 eSpire 233
The eSpire 233 is a fully integrated, pre-configured battery storage solution for the Commercial and Industrial market. Features include best-in-class Tier 1 Automotive Lithium Iron Phosphate (LFP) battery chemistry, an integrated multi-level Battery Management System, advanced liquid cooling and much more.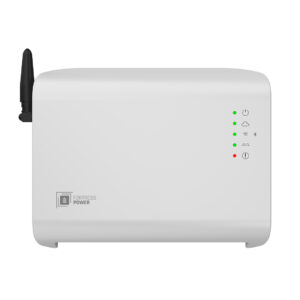 Guardian
The new Fortress Power Guardian is the gateway to your battery storage. The Guardian automatically discovers and connects to your Fortress Products, helps with filing warranty paperwork, lets you easily see the state of charge/discharge, and much more.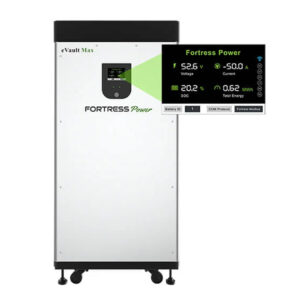 eVault Max 18.5 kWh LFP Battery
Scalable up to 370kWh with a serviceable top cover access to make installation of this battery simple and worry free. The eVault Max is AC/DC coupled to solar arrays and works for many applications that require solar storage, including Off-Grid, Back Up power, self-supply and Peak Charge Reduction.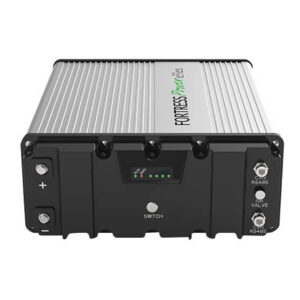 eFlex 5.4 kWh LFP Battery
With features such as the Smart Battery Management System (BMS) includes relay disconnects, cell voltage and temperature monitoring, cell balancing to maximize reliability and longevity, as well as wifi for internet-of-things compatibility, the eFlex 5.4 is a safe, scalable solution for your storage needs
WANT TO SELL OR INSTALL FORTRESS BATTERIES?