eSpire 233 Energy Storage System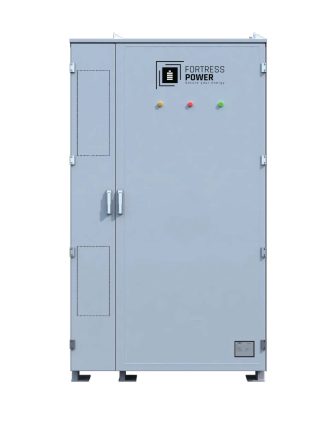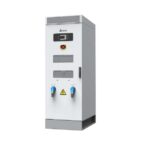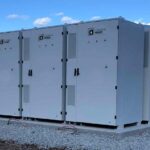 Safe Technology & Multi-level Protection
The solution uses the best-in-class Tier 1 Lithium Iron Phosphate (LFP) chemistry for the highest level of safety, thermal stability, and reliability; An integrated, multi-level Battery Management System (BMS) monitors, optimizes, and balances the system.
Compact Design for Flexible Install
The product has a slick and compact design that can be flexibly fit into indoor and outdoor space.
Advanced Liquid Cooling for the Extended Battery Lifespan
The unique liquid cooling system optimizes the battery thermal performance by 3 times, which extends the battery lifespan and increases your investment.
Turnkey System for Fast Install
Fully integrated, pre-configured package system reduces on-site installation time; includes inverter(s), battery trays, racks, BMS, local Controller, HVAC, fire suppression, isolation transformer and outdoor rated enclosure.
Easy & Flexible to scale (Easy scalability)
This outdoor rated, modular solution can be expanded to 2.80 MWH capacity easily (Max. 12 unit in parallel).
Excellent Local Support
Our US based technical support team can help you from project design to completion
eSpire 233 Configuration Chart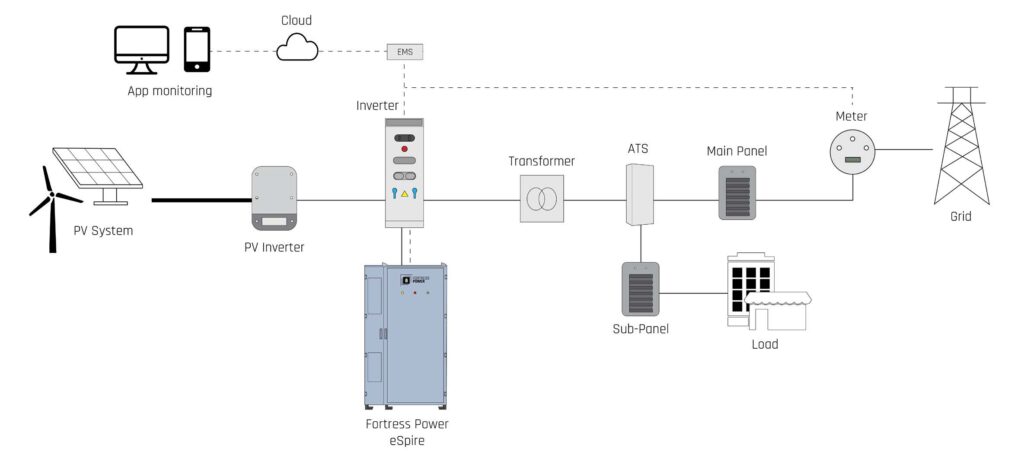 Specifications
Key Features
Downloads
Specifications
Battery Data

Battery Bank Capacity [kWh]

233

Operation Voltage Range [V]

728.5 – 936.4

Nominal Voltage [V]

832

Cell Type

LFP Prismatic

Cell Life @ 25C

>6000

DOD

90%

Ambient Working Temperature

-25 ~ 45C (-13 ~ 113 F)

Cooling

Integrated Liquid Cooling

 Battery Bank Scalability

 up to 15 (3.5 MWh)

Inverter Data

Rated AC Output Power [kVA]

125

Rated Grid Voltage Inverter Output

480V Delta

Rated Grid Voltage at Transformer

480V Phase Y (Wye)

Rate Grid Frequency [Hz]

60/50 Hz

Rated AC Current

150.4 A

Max. Continuous AC Current

IEEE 1547 Compliant, <3% at rated power

Current THD

120V/240V

Power Factor

-1 to 1

Transformer Rating

125 kVA

System Data

Ambient Working Temperature

-25 ~ 45C (-13 ~ 113 F)

Storage Temperature Range

-25 ~ 45C (-13 ~ 113 F)

Certification

UL1973, UL9540(pending), UL9540A, UL1741/1741SA(pending), IEC62619, IEC62477-1, IEC61000-6-2/4 GB/T 34133-2017, UL1741, IEEE1547.1, UL1741SA, IEC62477, IEC61000
Key Features
Downloads