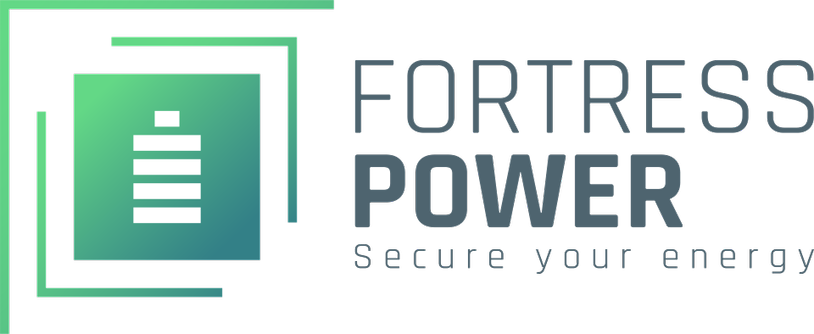 ---
Fortress Power is excited to announce a brand-new logo and website that gives us an entirely updated new look.  This marks a significant milestone in our journey, presenting an opportunity to reflect on everything the original Fortress Power brand stood for and everything that we are working to become.
Today, we are bigger and better!  Fortress Power's reach has grown from the U.S. market to a global forum that expands from renewable energy sector to Railway, Telecom and Mobility sectors. Our Fortress Power family comprises of highly motivated, trained international team members with diversified backgrounds who are committed to making innovative products to enhance the user experience.  The Fortress Power product line uses the latest cell technology that provides higher efficiency and longer life span than ever before.  We have developed a smarter digital process-based battery management system that enables data communication with popular inverters and are Internet of Things (IoT) ready. 
This new branding initiative comes with much thought and consideration as we enter new markets and diversify our products to serve numerous new customers around the world. An aspect that will never change is that we will always remain committed to providing our customers with the same exceptional level of service and dedication to quality on which we have built our company over the last four years.
About Fortress Power
Fortress Power proudly services homes, businesses, utilities, tele-com, and transportation companies worldwide. Our Pennsylvania-based team's passion for clean energy storage has earned us a place among the world's top energy storage battery manufacturers. Our logistics centers located across the country offer easy distribution to all our major markets. Fortress Power's high-performance solar lithium battery storage products are designed, engineered, and inventoried along with live technical support in the United States.