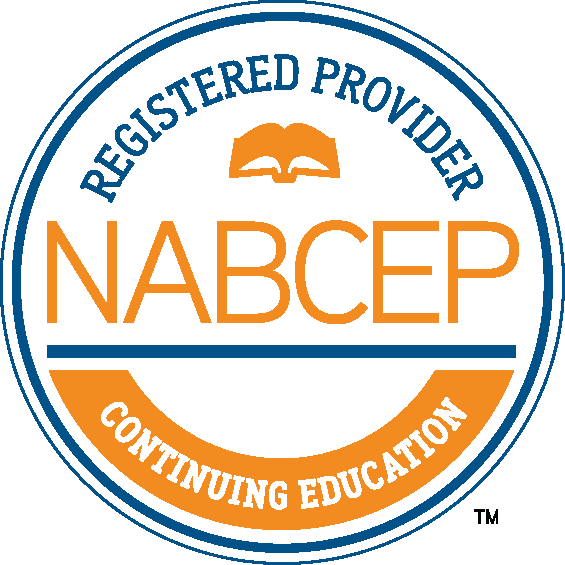 NABCEP Recertification Classes
Fortress Power offers continuing education classes on battery components and pain points.
These make excellent classes for those seeking better familiarity with lithium batteries systems.
Both classes are available for 1 continuing education credit for NABCEP PV Installers, Associates, Technical Sales, Design Specialists, Commissioning and Maintenance Experts, and System Inspectors.
Live student-instructor interaction is available both during our regularly scheduled live webinars and on-demand within the Discord classroom. On-demand classes will be available roughly ~1 week after our first live program.
---
Battery Sizing for Behind-The-Meter Applications
Description:
Battery applications are forcing installers to re-evaluate solar design to ensure system performance meets customer expectations. Learn techniques for right-sizing battery capacity for a variety of popular residential and commercial applications. Improve your project estimating capability to have better conversations with your solar customer ahead of the project and explore concepts which can improve system economics beyond net-metered solar arrays.
Topics
Sizing Tools (discussed throughout)
Off-grid Sizing
Residential Net-Metered
Residential Variable Rates
Residential Zero Outflow
Whole House Backup
Commercial Demand Management
Learning Objectives
Develop an energy model using monthly electric bills and spreadsheets to improve project estimating while better understanding the benefits of commercial modeling software.

Explore how grid policy impacts minimum battery sizes to provide reliable backup power to customers while maintaining or improving system economics.

Identify system material and programming necessary to implement "zero outflow" solar arrays while protecting critical load panels, as well as additional costs and reliability concerns with whole house offgrid, to better set customer expectations with energy security needs.

Review how commercial demand management can provide economic, battery backup to customers particularly for businesses which lack consumer-friendly solar policy, to increase the rate of renewable adoption.

Registration for this class is now open and you can sign up for the two available sessions below:
Register Now – January 28th, 2021 @ 3PM EST
Next Class – October 14th, 2021
Will be available on demand for our Dealer network.
---
1 Hour Introduction to Battery Systems
Description
This class is a 1 hour introduction to lithium battery systems for solar professionals. This is a perfect start to learning about the aggressively growing battery market. Learn how to design a battery system that meets customer expectations by starting with project fundamentals.
Topics
Industry Overview
Lithium chemistry
2 Hour Sizing and other design rules
Battery System Components
Learning Objectives
Learn how various applications of lithium batteries enhance grid-tied health, safety, and welfare of buildings and their inhabitants.
Relate battery voltages to system performance to develop pragmatic understanding of battery bank capabilities.
Understand common battery under-sizing errors by examining battery specification sheets.
Explore various battery management system components to protect the battery against protection cases.
Registration for this class is now open and you can sign up for the available sessions below:
Next Class – Thursday, April 29th 2021 at 3PM EST
OR visit our Dealer Resources to take on demand!
---
Pain Points of Installing Lithium Batteries
Description
What challenges do first time battery installers encounter in the field? Learn more about battery system design, to better understand how to design the right battery for the client, with information on balance of system material, installation considerations, and common programmable settings, in addition to more details on determining the right battery size for the application. Improve your battery project planning ability with insight from our technical support team!
Topics
Battery Capacity Sizing
Charge Discharge Settings
DC Combining
Installation Flexibility
Learning Objectives
Review battery sizing principles for inrush current, continuous power, energy capacity, and multiple charging sources
Correlate inverter charge settings across multiple inverter systems to better understand charge conditions
Evaluate balance of system material for lithium battery combining
Understand how battery weight and environmental ratings can impact site selection
Registration for this class is now open and you can sign up for the two available sessions below:
Next Class – July, 7th 2021
OR visit our Dealer Resources to take on demand!